Innovative Pasadena Shades For Your Home or Business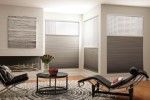 Window shades provide your home or office windows with enhanced security and provide full shade from sun rays that penetrate your home. There are several options available to you when purchasing shades. These include function, style, color, and ease of maintenance. Pasadena Shades & Shutters can help you select shades that are ideal for your house or business. Our Pasadena shutter company offers premium designs that fit any window.
Save Money On Your Energy Bill
Window shades eliminate sunlight and insulate your home from outside temperature and drafts. It makes climate control much easier. This reduces your energy bill and gives you instant savings. They do more than accent your room. They are an investment that can lower your bill, protect your home décor from discolorations, and protect your family from harmful UV rays.
Great Shade Options
Benefits of Pasadena Window Shades
The greatest benefit of window shades is that they provide the highest level of light and vision of control than any other window covering system, giving you and your family full security and privacy. When used with curtains or drapery, they have added privacy protection. They are ideal for windows too small for drapery such as staircase landings.
Latest Shades Projects
Recent Articles
3 Amazing Benefits Of Faux Wood Blinds


If you are one of the many homeowners out there who are in search of new window blinds for your home, you are likely going to realize just how vast your selection pool is, if you haven't already. For many homeowners, the process of finding the right option for your home can start to feel […]

READ MORE
You'll Love Your Woven Wood Shades for These 3 Reasons


Woven wood shades can provide some great benefits for your Pasadena home or business. To find out what those benefits our, just check out our list of the top three right below. And if this list helps you decide that woven wood blinds are right for you, be sure to have yours supplied by Pasadena […]

READ MORE
If you are looking for Window Shades in Pasadena, CA then please call 818-618-5288 or complete our online request form.