Your Dependable Toluca Lake Shutter Company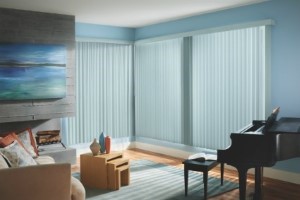 Whether you're looking for blinds, shades or shutters Pasadena Shades & Shutters is Toluca Lake's window treatment service preferred by home and business owners. We carry quality affordable window covering with a wide selection of trendy styles, tones, and brand names suited to match your style. Pasadena Shades & Shutters blinds and shades are durable and constructed from the highest quality materials that create striking products which are easy to use. Our Shutter Company installs shades and shutters that are ideal for any room regardless of the dimensions of your rooms window frame. We walk you through each step of our installation project from design and planning to delivery and implementation. Investing in window covering has never been easier!
Superior Shutters
Pasadena Shades & Shutters shutters are constructed with reinforced multi-layer wood making them a durable product. We know that you rely on your shutters to work day in and day out. We only offer the highest quality brand name products from reputable companies and install them according to manufacturer's specifications to insure that they'll last for many years to come.
Natural Wood Blinds
If you're looking for a totally authentic way to beautify your home, then wood blinds are the ideal choice. Wood blinds offer several unique features.
Attractive, eye catching wood blinds that add a natural elegance to any room including your living room, bedroom, study, or even kitchen or bathroom.
Wood Blinds have a timeless feature that appeals to everyone.
They're available in a spectrum of stains and tones, styles, and dimensions which gives you more options.
They are versatile and be customized to give your room that perfect finishing touch.
Discover Window Film
Window film is a type of window enhancement that homeowners can enjoy year round. It is easier and to install and remove than window blinds and creates very little mess. There is no drilling holes or window frame penetration. It's easy to measure and cut and provides absolute 100 % coverage across your entire window area. It's a comparatively lower investment than blinds, and still gives you protection from Sun UV Rays and Heat.
Recent Articles
3 Amazing Benefits Of Faux Wood Blinds


If you are one of the many homeowners out there who are in search of new window blinds for your home, you are likely going to realize just how vast your selection pool is, if you haven't already. For many homeowners, the process of finding the right option for your home can start to feel […]

READ MORE
You'll Love Your Woven Wood Shades for These 3 Reasons


Woven wood shades can provide some great benefits for your Pasadena home or business. To find out what those benefits our, just check out our list of the top three right below. And if this list helps you decide that woven wood blinds are right for you, be sure to have yours supplied by Pasadena […]

READ MORE
If you are looking for a professional Toluca Lake shutters or window blinds company then please call 818-618-5288 or complete our online request form.