Monrovia Shades & Shutters Company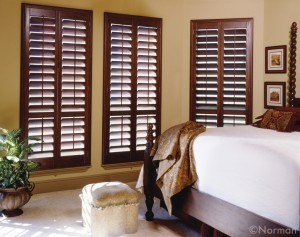 Pasadena Shades & Shutters is the only name that you need to know, when it comes to getting the best in Monrovia window treatments, especially shades and shutters. We take great pride in the work that we do, which is evident from the customer approval rating we have. Our name has become synonymous with superior quality products, customer care and final overall results.
Selecting the right shades, shutters, blinds or other window covering is all about adding the right finishing touches to your home. Without the right professional assistance, this task could end up feeling overwhelming instead of enjoyable. Our job is to help you choose just the right window dressings, but our goal is to do so in a manner that ensures your total satisfaction.
There is no reason to settle for less than the best for this, or any aspect of your home or business. It all begins with your personalized consultation and ends with you getting the best possible results. However, we cannot get started until you give us a call so do so, today!
Shutters in Monrovia
If you are a local homeowner who is considering adding window shutters, you are about to make a very good choice. Some of the benefits of opting for shutters include, but are not limited to:
Quality shutters add to the property value of your home. Real wood shutters offer the most return on investment, although just about any type of shutters that are good quality and expertly installed will have this effect.
No other window treatment is quite as diverse as the shutter, as far as privacy and light control are concerned. The louver system enables you to adjust the tilt and direction, and of course you can have them completely opened or closed. All of this makes it possible to have greater flexibility with the adjustments that you are able to make.
Nothing quite beats the classic look of shutters, and they pair so well with just about any style of home and interior décor. Choose from any number of styles and colors, to help compliment the look you already have going on. You can have a cohesive and attractive appearance from the choices you make for just the right shutters.
Shutters also add an additional level of insulation. When closed, your shutters help insulate your windows. This makes your windows and household more energy-efficient. The main benefit of this is that you can expect to see great savings on your monthly utility bills. However, it is also about helping to make your home a more green, or Eco-friendly one.
Many people also prefer this type of window treatment because it is easier to clean, due to the material. In fact, the surface also does not trap dirt or dust making it not only easier to clean, but also less potentially harmful to anyone suffering from asthma, allergies or other respiratory related health issues.
Monrovia Window Blinds
Another common window treatment that homeowners opt for is window blinds. They offer plenty of benefits as well, including the ability to be cost-effective. If you are looking for an effortlessly cool way to spruce up your home, while keeping your window covering budget on track, blinds are a great way to go.
Once thought of as a utilitarian approach to covering windows, especially in bulk for places like office buildings, blinds have come a long way. They are available in a wide assortment of colors, patterns and other details. That enables them to be the perfect backdrop for any room or, if you prefer, select something vibrant in order to make your windows works of art that will become the focal point.
What matters most is that you partner with Pasadena Shades & Shutters, in order to get the results that you want. We will walk you through each step of the process, helping ensure that you are aware of your options and choose something that you will love, for years to come. This way, whether you end up choosing blinds, shades or shutters, you will feel good about the outcome.
Recent Articles
3 Amazing Benefits Of Faux Wood Blinds


If you are one of the many homeowners out there who are in search of new window blinds for your home, you are likely going to realize just how vast your selection pool is, if you haven't already. For many homeowners, the process of finding the right option for your home can start to feel […]

READ MORE
You'll Love Your Woven Wood Shades for These 3 Reasons


Woven wood shades can provide some great benefits for your Pasadena home or business. To find out what those benefits our, just check out our list of the top three right below. And if this list helps you decide that woven wood blinds are right for you, be sure to have yours supplied by Pasadena […]

READ MORE
If you're looking for window treatments in Monrovia, call Pasadena Shades & Shutters at 818-618-5288, or fill out our online request form.