Shutters in La Crescenta, CA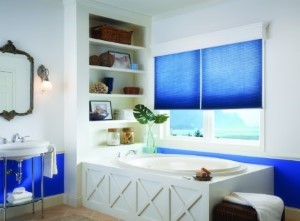 At Pasadena Shades & Shutters, window treatment is our passion! We specialize in offering high quality top of the line custom shades, shutters, and blinds, that enhance any room in your home. We understand how window treatment can transform your room and give it a sense of completeness with a cohesive design that truly reflects your personal taste and style. Say goodbye to generic cheap shades and shutters. See the difference that our Shutter Company can make in your home interior.
Great Products That You'll Enjoy Year After Year
We have a wide variety of window treatment products that make finding the right covering easier than ever. Whether you're looking for standard models such as natural wood shades or shutters, want a better alternative such as faux wood or Polycore, or want to go out with woven wood shades, window film, or even motorized shades, we can help you fine tune exactly what it is you're searching for.
Quality Construction You Can Count On
Window treatment is like everything else - you get what you pay for. Sure, you may save a few dollars purchasing cheap shutters or shades, but you'll also regret it in a very short time. The greatest reward you'll get from custom, first rate window covering is feeling of being 100% satisfied with how your new products will look and how well they work. We have partnered with some of the leading window treatment manufacturers in the industry in order to deliver shades, shutters, and blinds that we can be proud of!
Free Consultation Available
If you have no idea where to start in your search for the perfect shades, we can help you start from the beginning. We can explain exactly how each product works, the types of materials and textures and what it's product is made of. We can also go over dimensions and sizes that fit your windows. You can even learn how to properly maintain and clean our new window treatment so that it looks good and last a long time! Contact us today and let's get you on your way!
Recent Articles
3 Amazing Benefits Of Faux Wood Blinds


If you are one of the many homeowners out there who are in search of new window blinds for your home, you are likely going to realize just how vast your selection pool is, if you haven't already. For many homeowners, the process of finding the right option for your home can start to feel […]

READ MORE
You'll Love Your Woven Wood Shades for These 3 Reasons


Woven wood shades can provide some great benefits for your Pasadena home or business. To find out what those benefits our, just check out our list of the top three right below. And if this list helps you decide that woven wood blinds are right for you, be sure to have yours supplied by Pasadena […]

READ MORE
If you are looking for a professional La Crescenta shutters or window blinds company then please call 818-618-5288 or complete our online request form.