A Professional La Canada Shutter Company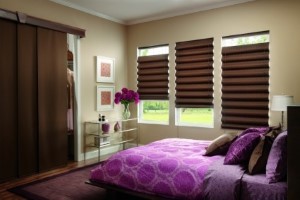 At Pasadena Shades & Shutters we are committed to bringing you the highest quality window treatment anywhere in the industry. With over 2 decades of experience and proven success our entire team of window covering experts can help you fine tune your search for the perfect product that reflects your personal taste and style. No matter what you're looking for you can get it with the help of our Shutter Company.
The Benefits of Custom Design
Let's be honest. Store bought generic shades or shutters will not bring you the satisfaction that custom design will bring you. When you step into our showroom we can help you discover a world of options right at your fingertips. There are several practical benefits to custom window treatment products.
Creativity - With custom design the sky is the limit. You can choose your own colors, styles, textures, and dimensions.
Quality Construction - You may save a few dollars on generic window covering, but you'll also regret it. Custom shades and shutters are designed to be durable and long lasting.
Affordable - Custom window treatment is surprisingly affordable. We can help you find products that stay within your budget without sacrificing industry standard quality.
Great Options For You
Today's modern window treatment allows you to go in any direction you want. You can begin with traditional products such as standard shades, blinds, and shutters. From there you can move on to alternative choices such as faux wood blinds or Polycore shutters and even woven wood shades. If you're looking for something truly cutting edge then check out the features and benefits of window film, motorized window treatment or even luxurious curtains and drapes.
The Pasadena Shades & Shutters Advantage
How many times have you walked into a business and been frustrated with poor customer service. At Pasadena Shades & Shutters we are committed to providing each client with the highest level of customer service and satisfaction anywhere. The minute you walk into our showroom, we will give you personal one on one attention and consultation and help guide you every step of the way until you find the window treatment that you've been looking for! Don't settle for less than the best for your home investment.
Latest Projects in La Canada Flintridge, CA
Pinch Pleated Drapes with Track Traverse Rods Under Cornice on Hillard Ave in La Cañada Flintridge, CA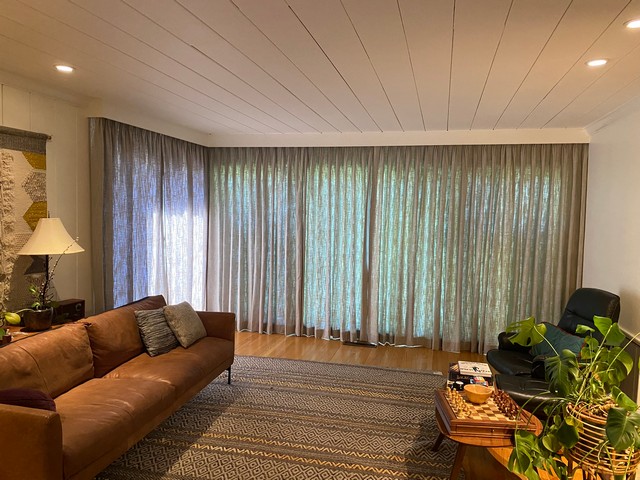 Pasadena Shades & Shutters recently completed a Pinch Pleated Drapes project with Track Traverse Rods with a Wood Cornice Box in La Cañada Flintridge, CA.
Recent Articles
3 Amazing Benefits Of Faux Wood Blinds


If you are one of the many homeowners out there who are in search of new window blinds for your home, you are likely going to realize just how vast your selection pool is, if you haven't already. For many homeowners, the process of finding the right option for your home can start to feel […]

READ MORE
You'll Love Your Woven Wood Shades for These 3 Reasons


Woven wood shades can provide some great benefits for your Pasadena home or business. To find out what those benefits our, just check out our list of the top three right below. And if this list helps you decide that woven wood blinds are right for you, be sure to have yours supplied by Pasadena […]

READ MORE
If you are looking for a professional La Canada shutters or window blinds company then please call 818-618-5288 or complete our online request form.