Your Professional Glendale Shutter Company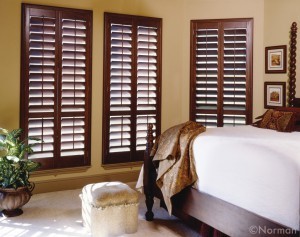 When you find yourself in need of a professional to partner with, for your shutter company services, the name to trust is Pasadena Shades & Shutters. Ask around and locals will agree; our approach to quality service work is how we have earned the impeccable reputation that we have. We take this line of work seriously and take great pride in the work that we do.
One of the window treatment options that we offer is shutters. These are commonly requested for their timeless beauty and ability to pair well with just about any design aesthetics. Don't settle for less than the best, when it comes to the beauty and quality of shutters you get for your home. We are your Glendale Shutter Company!
What to Look for in a Shutters and Shades
Trying to decide between shutters and shades? Maybe you want both? Either way, some things that you should take into consideration include:
Keep in mind that your window coverings are visible from both inside and outside your home. The choice that you make will impact both your interior visual aesthetics and the exterior curb appeal.
Focus on more than looks. Think about what matters most in your household. For instance, many families feel that privacy and security is the main priority. In that case you want to avoid anything sheer, unless you are layering your window treatments.
Know more about the options that you are choosing between. For example, if light and privacy control is very important to you, shutters would be best. No other window covering offers as much light and privacy control as shutters do.
What Makes US Number One
In order to get the best possible results from your window dressing project, call on Pasadena Shades & Shutters. We do not just focus on meeting your expectations, our goal is always to exceed them. Get in touch with us today and find out for yourself what a difference it makes to work with a qualified and caring company.
Latest Projects in Glendale, CA
Amazing Motorized Roller Shades on Las Flores Dr in Glendale, CA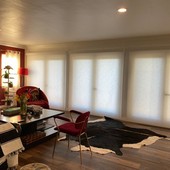 Pasadena Shades & Shutters recently completed a Graber Motorized Roller Shades project on Las Flores Dr in Glendale, CA.
Recent Articles
3 Amazing Benefits Of Faux Wood Blinds


If you are one of the many homeowners out there who are in search of new window blinds for your home, you are likely going to realize just how vast your selection pool is, if you haven't already. For many homeowners, the process of finding the right option for your home can start to feel […]

READ MORE
You'll Love Your Woven Wood Shades for These 3 Reasons


Woven wood shades can provide some great benefits for your Pasadena home or business. To find out what those benefits our, just check out our list of the top three right below. And if this list helps you decide that woven wood blinds are right for you, be sure to have yours supplied by Pasadena […]

READ MORE
If you are looking for a professional Glendale shutters or window blinds company then please call 818-618-5288 or complete our online request form.