Echo Park Shutter Company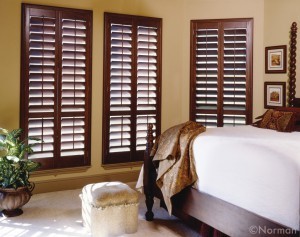 The window treatment experts at Pasadena Shades & Shutters are committed to providing the highest quality window shutters, blinds, and shades to home and business owners in the Echo Park area. We work hard to help you ensure that your new window treatments are a perfect match for your home or business' current interior design style. We provide free on-site consultations which allow our experts to help you navigate through our large selection of Echo Park window treatments and choose the perfect designs and colors for your home or business.
Window coverings can help you achieve a number of different things in your home, and every kind of window treatment has different features that can be great for your home or business. Our staff of experts will work with you directly to help you choose the window treatments that will allow you achieve all of your goals for this project. Our professionals will give you our advice and opinions, then we'll let you select the perfect window treatments for you.
Once you've made your selection, we can also provide you with measurement and installation services.
Call us today to schedule your free consultation, or to ask any questions you may have about he products and services that we provide.
Echo Park Shutters
No matter what kind of home or commercial property you have, shutters can be an excellent addition. Shutters are perfect for both contemporary and classical design styles, and they are extremely versatile. They're our most popular window treatments because they have so many great benefits to offer, including:
Classic appearance
Effective light regulation
Insulation and Energy Efficiency
Increased property value
Shutters can be made from a variety of different materials, each of which have their own added benefits. Wood shutters can lend a traditional feel to your home's decoration style, and faux wood shutters will look just as great while requiring much less maintenance. For exterior use, we recommend aluminum shutters, which are very durable and aesthetically appealing. Regardless of which you choose, your new shutters will be a great addition to any part of your Echo Park home or business.
Echo Park Window Blinds
Window blinds are used more often than any other window treatments. That's because they're very effective at allowing you to control the amount of light your windows let in, and they're almost always a great aesthetic enhancement of your Echo Park home or business' design.
Vinyl blinds are perfect for rooms in which other materials may be damaged by moisture or heat, like laundry rooms, kitchens, or garages. Wood blinds are some of the most attractive window treatments we offer, and they can be great for any style of interior design. Faux wood blinds offer the same aesthetic qualities, but they won't be as difficult to maintain.
Our experts will help you decide which types of blinds would be best for your home or business, and we can guarantee your satisfaction with all of our products and services.
Recent Articles
3 Amazing Benefits Of Faux Wood Blinds


If you are one of the many homeowners out there who are in search of new window blinds for your home, you are likely going to realize just how vast your selection pool is, if you haven't already. For many homeowners, the process of finding the right option for your home can start to feel […]

READ MORE
You'll Love Your Woven Wood Shades for These 3 Reasons


Woven wood shades can provide some great benefits for your Pasadena home or business. To find out what those benefits our, just check out our list of the top three right below. And if this list helps you decide that woven wood blinds are right for you, be sure to have yours supplied by Pasadena […]

READ MORE
If you're looking for window treatments in Altadena, call Echo Park Shades & Shutters at 818-618-5288, or fill out our online request form.