Your Professional Arcadia Shutter Company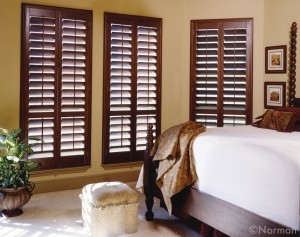 Pasadena Shades & Shutters is the only name that you need to know, in order to get the finest in quality results. Your shutters are not just about beauty. However, they are also not solely about functionality.
The ideal window dressing should be the perfect combination of both. We pride ourselves on being able to help our clients better understand the options that they have, so that they can make the best choices. This is the key to long term success for not just being able to live with your shutters but loving them, for years to come. We are your Arcadia Shutter Company!
What to Look for in a Shutters and Shades Company
Before deciding which professional to partner with for your shutters and shades, you should know more about how to decide which company is best. Some ways to determine which industry expert would be right for you:
Keep in mind that there is a difference between a true window treatment professional and a window blind salesperson. A pro is skilled in design and consultation services. A salesperson uses aggressive tactics to try to unload warehouse overstock merchandise on you.
The company you work with should have enough variety for you to feel you have plenty of options. You should never have to settle for less than you want, just because its the best of what a company had to offer.
Do not make the mistake of trying to choose a professional based on just the lowest discounted price. You get what you pay for, so opt for value. This means quality products and superior workmanship for an affordable price.
What Makes US Number One
Make the wise choice and call on Pasadena Shades & Shutters, for all of your service needs. We meet and exceed the criteria for what constitutes an industry expert. Let us show you firsthand, how we have earned the impeccable reputation that we have.
Recent Articles
3 Amazing Benefits Of Faux Wood Blinds


If you are one of the many homeowners out there who are in search of new window blinds for your home, you are likely going to realize just how vast your selection pool is, if you haven't already. For many homeowners, the process of finding the right option for your home can start to feel […]

READ MORE
You'll Love Your Woven Wood Shades for These 3 Reasons


Woven wood shades can provide some great benefits for your Pasadena home or business. To find out what those benefits our, just check out our list of the top three right below. And if this list helps you decide that woven wood blinds are right for you, be sure to have yours supplied by Pasadena […]

READ MORE
If you are looking for a professional Arcadia shutters or window blinds company then please call 818-618-5288 or complete our online request form.