Altadena Shades & Shutters Company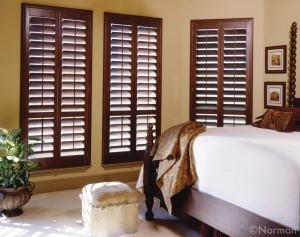 You need your home to be comfortable and attractive, and your window treatments have a huge effect of both of those qualities. At Pasadena Shades & Shutters, our shutters, blinds, and shades professionals know what an important role your window treatments play in your interior design, so we work hard to help each of our clients find the perfect window treatments for their homes. We offer free in-home consultations, during which we'll be able to help you find the right window treatments for your home and your interior design style.
Our custom window treatments can help you achieve a wide variety of different design goals, and each kind of window treatment has its own strengths and weaknesses. Our team of Altadena window treatment experts can help you find the perfect window treatments for nay part of your home, and we'll do whatever it takes to make sure that you're totally satisfied with all of our products and workmanship. After you've selected your new window treatments, we'll also provide you with free measurement and installation services.
Call us today to schedule your free consultation, and we'll be looking forward to work with you.
Shutters in Altadena
Shutters can be a fantastic addition to any room in your home, and our experts will work with you to find the perfect styles for any part of your property. Shutters are a great addition to both modern and traditional design styles, and they're extremely versatile. Some of the great benefits our shutters offer include:
Increased property value
Excellent insulation
Effective light regulation
Classic style
Our shutters are available in any kind of material, including wood and faux wood. Wood shutters have the most classic appearance, and they can be painted or stained any color to fit with your home's interior design. Faux wood shutters are easier to care for than wood shutters but still have a great appearance.
Altadena Window Blinds
Window blinds are one of the most popular forms of window treatments there are, and it's easy to see why. Blinds are one of the most effective window treatments in terms of light control, and they can be the perfect addition to any room in your home. We offer a wide variety of styles and designs in materials including wood, faux wood, and woven wood.
Recent Articles
3 Amazing Benefits Of Faux Wood Blinds


If you are one of the many homeowners out there who are in search of new window blinds for your home, you are likely going to realize just how vast your selection pool is, if you haven't already. For many homeowners, the process of finding the right option for your home can start to feel […]

READ MORE
You'll Love Your Woven Wood Shades for These 3 Reasons


Woven wood shades can provide some great benefits for your Pasadena home or business. To find out what those benefits our, just check out our list of the top three right below. And if this list helps you decide that woven wood blinds are right for you, be sure to have yours supplied by Pasadena […]

READ MORE
If you're looking for window treatments in Altadena, call Pasadena Shades & Shutters at 818-618-5288, or fill out our online request form.